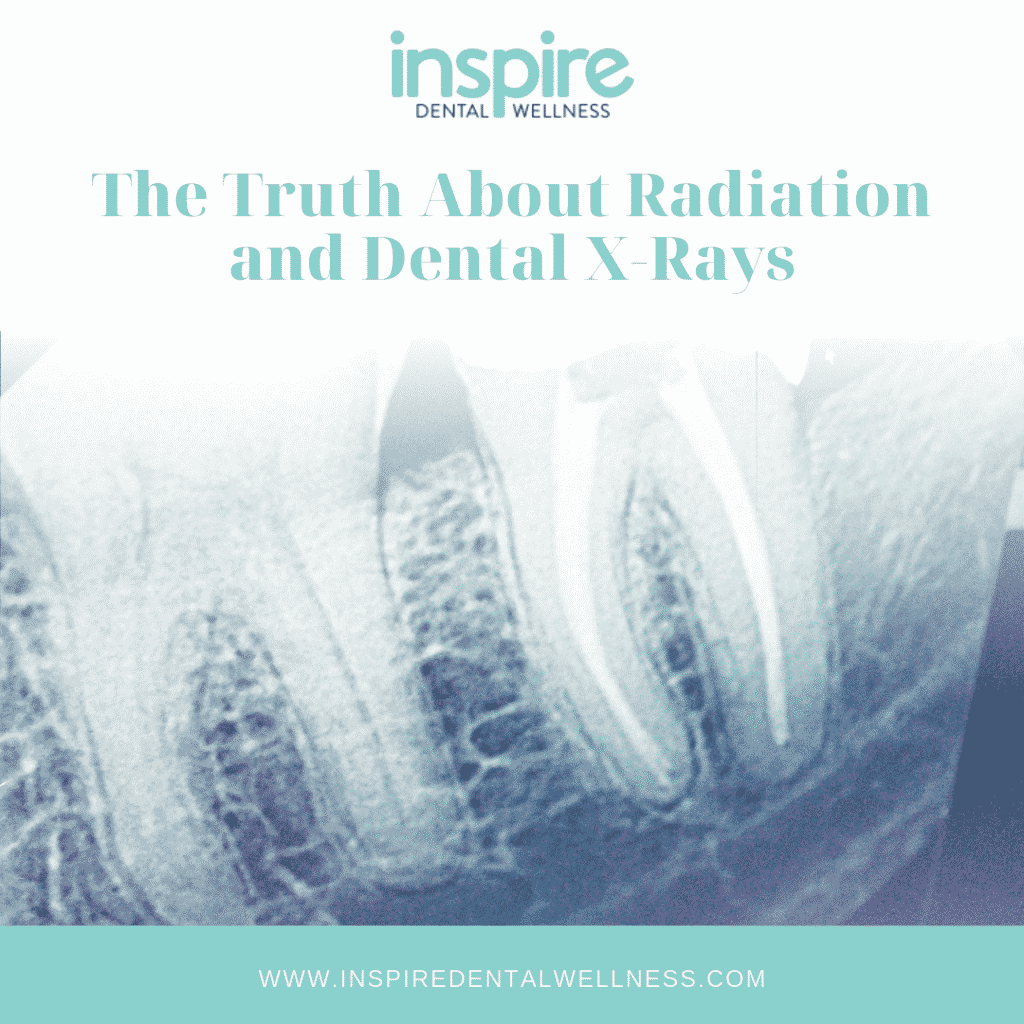 Have you ever wondered whether dental x-rays are safe? There is a lot of outdated and inaccurate information on the internet about the safety of dental x-rays, which causes some patients to have anxiety about the risk involved. This is especially the case for pregnant women, children, and cancer patients who are concerned about the levels of radiation.

In this blog, we want to go over some of the most common questions that we hear regarding radiation and dental x-rays.
How Much Radiation Am I Being Exposed To?
This is a question that some patients will ask us directly, but we have a feeling many of them are wondering silently. Dental x-rays use an extremely low amount of radiation. An inter-oral x-ray contains a radiation "dose" of just 0.005 mSv.

What does this translate to in the real world? It's roughly the same amount of "background radiation" that you're exposed to in the environment every single day. In the United States, we are exposed to 0.008 mSv from nature (things like our food, soil, air and radiation from space), which is similar to what you would receive from dental x-rays.
Are X-Rays More Dangerous for Children?
As we mentioned above, the radiation levels are so low that the risk to children, especially healthy children, is almost non-existent. However, many parents hesitate to consent to x-rays because they're concerned about the impact. Because of this, the American Dental Association has created an alliance called Image Gently, an initiative that encourages dentists and other medical professionals to take "child size" x-rays whenever possible.

There are so many benefits to dental x-rays, especially in children. We aren't able to see under the gums or inside the teeth during an exam, and checking on unerupted teeth is a big part of making sure a child's oral health is on point. However, we always try to weigh the benefits and risks of performing dental x-rays on everyone, including children.
Should Pregnant Women Get Dental X-Rays?
Studies of pregnant patients receiving oral health care have confirmed the safety of dental treatments, including dental x-rays. However, if they're not necessary, we will delay them until after the birth of the child in most cases. If x-rays are needed for an urgent or emergency procedure, we will, of course, carefully shield the abdomen and thyroid before proceeding.

It is important to note that the American College of Radiology has stated that "no single diagnostic x-ray has a radiation dose significant enough to cause adverse effects in a developing embryo or fetus."
Can X-Rays Cause Cancer?
Studies have shown that the radiation levels are too low to cause cancer, even over the span of a lifetime. In fact, it's about the same amount of radiation you'd be exposed to on an airplane flight, and we don't think twice about flying!

Even though the amount of radiation you are exposed to is very low, if you're healthy and not having any dental issues, the ADA states that you can hold off and have dental x-rays taken every two years.

If you have more questions about dental x-rays or if you have radiation concerns you would like to discuss with us, feel free to request an appointment online or give us a call at 708-460-6699.