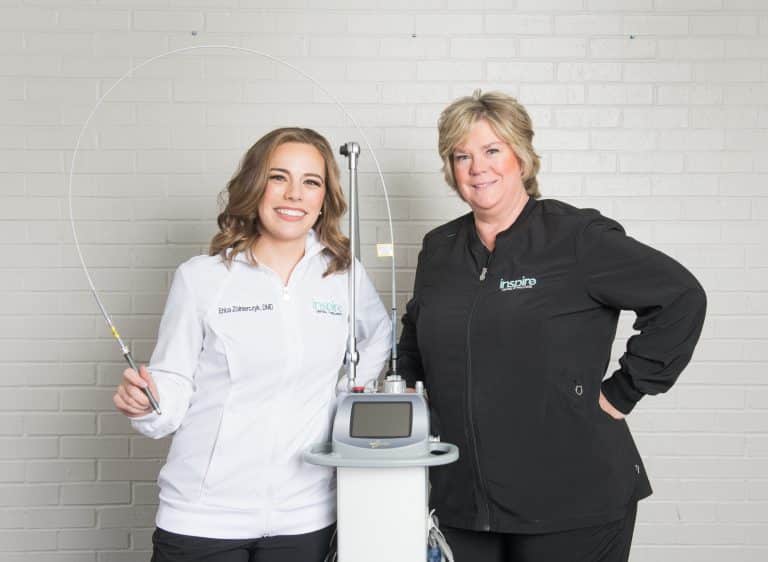 Dr. Erica performs Frenectomies with the LightScalpel CO2 Laser.
WHAT IS A LIGHTSCALPEL CO2 LASER?
It is a laser is a device that produces a concentrated beam of light. The highly focused CO
2
laser beam vaporizes, cleanly and precisely, while sealing blood vessels at the same time. Years of experience in medicine and oral surgery went into the design of the LightScalpel laser, which was made to provide superior care for patients.


WHAT IS LASER SURGERY AND HOW DOES IT WORK?
Traditional surgery
with a scalpel or scissors can bruise or crush tissue. However, when we use the LightScalpel C
laser, only an intense beam of laser light interacts with the tissue. There is no mechanical trauma to the tissue and the coagulation zone is very narrow (as little as 50 microns – almost the width of a human hair).
The CO2 laser has the unique ability to vaporize or 'erase' tissue. The CO2 laser can be used to make incisions, as well as to remove unhealthy tissue. Our laser is so precise that it can selectively remove only a few cells at a time, if needed.
WHAT ARE THE ADVANTAGES OF LIGHTSCALPEL CO2 LASER PROCEDURES?
Here is a list of some of the many advantages for patients that the Laser technology provides:
Minimized Bleeding: As it vaporizes the tissue, the laser seals small blood vessels. This great reduction in bleeding makes surgical procedures quick and easy.
Less Swelling and Discomfort: The laser beam seals lymphatics, resulting in less post-operative swelling and discomfort associated with traditional scalpel surgery.
Reduced Risk of Infection: The sanitizing effect of the laser reduces the risk of infection and means faster healing.
Shortened Surgery Time: Less bleeding results in the improved visibility of the surgical field.
Faster recovery: Reduced trauma, minimized bleeding, less pain and swelling, and shorter periods of anesthesia.
Reduced Risk of Scarring