Why Dental Health is Important
Dental health is a crucial part of your hygiene and overall health, but many people have trouble staying on top of their oral care. Most people know that going to the dentist isn't the most enjoyable thing, but it is crucial for many reasons.
Tartar can build up on your teeth, even with regular cleanings. Tartar can accumulate on your teeth and cause damage to them over time if it is allowed to build up. Regular cleanings at the dentist will remove tartar and keep your teeth healthy.
Regular cleanings can help prevent cavities, gingivitis, and other oral health conditions. Cavities can be painful, and if you neglect your teeth, they can grow into a big problem that needs a lot of work to fix. Cavities can't just go away on their own, so it is best to prevent them from growing into a significant issue that requires a lot of money to fix. Gingivitis is an oral health condition that can occur if you let your gums become unhealthy and plaque builds up on and between your teeth. It can cause bad breath and led to other health issues.
Regular cleanings also help prevent other health problems. Bad dental hygiene can lead to other health issues like heart disease, stroke, and respiratory problems. In addition, eating food with too much sugar can cause diabetes, so it is best to avoid foods high in sugar if you want to keep your teeth healthy.
Finding the Right Dentist in Orland Park, IL
When looking for the right dentist in Orland Park, you want to find someone you can trust and someone who will provide the best quality dental care for you and your family. Here are some quick tips on finding the right dentist's office for you.
Find the Right Location
You want a dental office that is close to your home or work. You will want to find an Orland Park office this is most convenient for you so that you are not going too far out of the way for appointments.
Read Patient Reviews
Check out Google, Yelp, Facebook, and the dental clinic website for reviews from other patients. You can get a sense of their experiences and whether or not they felt comfortable with the dental team and dentists. Most dental websites have before and after pictures if you are looking into cosmetic dentistry or other restorative services. Ask family or friends and where they go in the Orland Park area.
Dental Care Services
Depending on your family's needs, you will want to check out what the offices in Orland Park offer. If you need cosmetic treatment, orthodontics, or regular dental cleanings, you will want to make sure the office you choose has what you need. Most practices offer comprehensive services to make the process convenient for their patients.
To make this decision even easier for you, let us introduce our practice, Inspire Dental Wellness, in Orland Park, IL.
Inspire Dental Wellness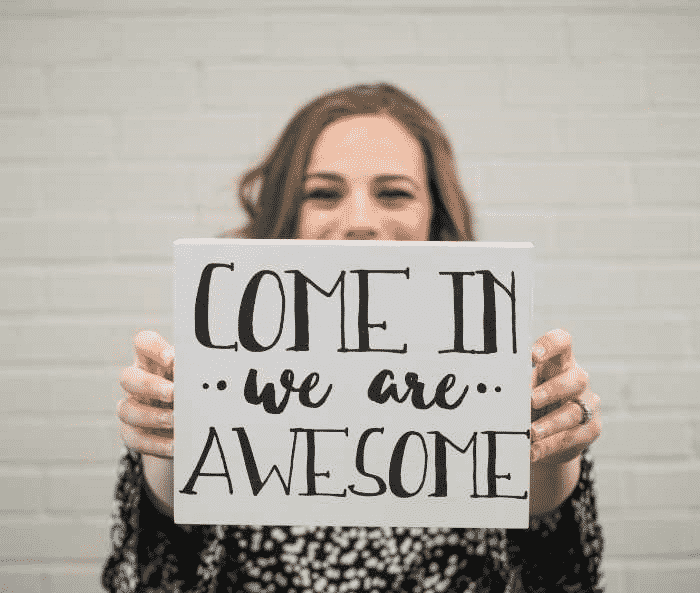 At Inspired Dental Wellness in Orland Park, we offer comprehensive dental services from restorative dentistry to family dental and orthodontic dental procedures. No matter your dental needs, our team at Inspire Dental Wellness will provide the highest quality care. We promise to make our new and returning patients feel as comfortable as possible. We use the latest dental technology to serve our patients. Our entire staff has advanced training and takes the extra time for continuing education courses to ensure you have the best dental experience with a team you can trust. Our patient's comfort is our top priority.
If you are looking for a new dentist in Orland Park, IL, contact us today. Then, read on to see some of the dental services we offer.
Dental Services
At Inspire Dental Wellness, we offer a range of dental services for all your dental needs.
Cosmetic Dentistry
We specialize in cosmetic services and can provide dental treatment for a whole smile makeover. Whether you need dental implants, veneers, professional whitening treatment, crowns, or bridges, our highly skilled team of doctors is here to help give you a beautiful smile for a lifetime.
Family Dentistry
Finding quality family dental care is important. We serve all family members, and everyone's oral health is a priority to us. Regular check-ups and cleanings are important to fend off gum disease and other health issues. You only get one set of permanent teeth, and we want to allow you and your children to have strong, beautiful smiles from your first dentist appointment with us. Being one of the top family dental practices in Orland Park, IL, you can trust us to provide professional, quality dental care.
Orthodontics
Knowing you or your child may need orthodontic treatment can be a scary thing, but our team will provide a comfortable experience and provide education to make you feel at ease. Whether your child needs traditional metal braces or you are looking into a treatment plan with clear aligners like Invisalign, we can help. We provide affordable orthodontic care, and we want to help you achieve the best smile. Having straight teeth can help build your or your child's self-confidence. If you are in the Orland Park, IL area and need extraordinary orthodontic care, contact us today for a consultation appointment.
Frenectomy Treatment
Infant and adult patients may need a frenectomy procedure. What is a frenectomy? A frenectomy is done when the frenulum (bands) that connect the tongue to the bottom of the mouth into the jaw or the gum to the lips is too tight and causes tension and restricts movement. When this happens, it is called a tongue-tie or a lip-tie. It is typically diagnosed in infants, but sometimes it goes untreated and can cause issues in adults. At our family dental clinic, we can perform a frenectomy to relieve the pain and discomfort from tongue and lip ties. Without this procedure, infants and moms can struggle. It can make breastfeeding or bottle-feeding difficult, and the infant can have a hard time gaining weight. If you or your infant needs a frenectomy, we encourage you to consult our dental office in Orland Park for assistance.
Schedule an appointment today!
Our dentists and team offer a full scope of services under one roof to make it convenient, comfortable, and efficient for our patients in the Orland Park area. In addition, we promise to provide professional quality procedures to help you achieve a smile the lasts a lifetime. For more information about our dentists, our procedures, or how to schedule an appointment, visit our website at https://inspiredentalwellness.com/ or call us at 708-460-6699 today!
Address:
14512 John Humphrey Dr. Orland Park, IL 60462