Dental Bonding Near Orland Park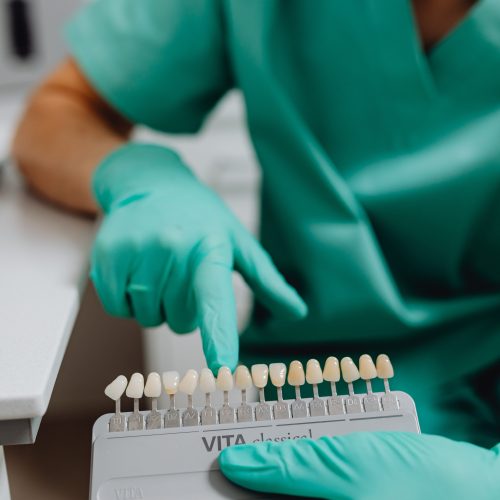 There are plenty of reasons that you might be looking for dental bonding near Orland Park, from repairing chipped teeth to filling in gaps in your smile. Inspire Dental Wellness is one of the leading dental clinics in the Chicagoland area for cosmetic, preventative, and general dentistry services, and our dental bonding procedure can help you attain a more natural, aesthetically-pleasing smile.
What is Dental Bonding?
Dental bonding is a cosmetic dental procedure in which a composite resin is applied to the surface of the tooth to improve its shape and appearance. The non-invasive dental bonding procedure begins with the dentist cleaning and preparing the teeth to receive the resin material, which can typically be completed in just one visit, correcting a variety of tooth imperfections affecting your smile, including:
Stained or discolored teeth
Fractured, cracked, or chipped teeth
Misshapen short or long teeth
Spaces and gaps between teeth
How Does Dental Bonding Work?
When a dentist is bonding a chipped tooth or closing the gap in a smile, the enamel-like resin that is utilized is malleable and easy to alter, allowing them to sculpt the material into whatever shape is necessary to fix the issue. The resin is then hardened with a special light, trimmed, and polished, with our dentists making sure to use a shade of resin that matches the natural color of your teeth—or we can even whiten your smile entirely!
How Long Does Dental Bonding Last?
The lifespan of the cosmetic dental bonding procedure is largely dependent on how well you maintain your oral health and avoid damaging the bonded teeth. Typically speaking, you can expect dental bonding to last between 3 – 10 years, at which point your dentist will take steps to either replace or maintain the affected areas.
Orland Park Dental Bonding
At Inspire Dental Wellness, our Orland Park dentists have plenty of experience with this cost-effective dental bonding procedure, helping to improve your smile without breaking the bank.
If you're looking for dental bonding near Orland Park, consult with Inspire Dental Wellness to determine if it's the right option.