Cosmetic Dentist-Dr. Erica Zolnierczyk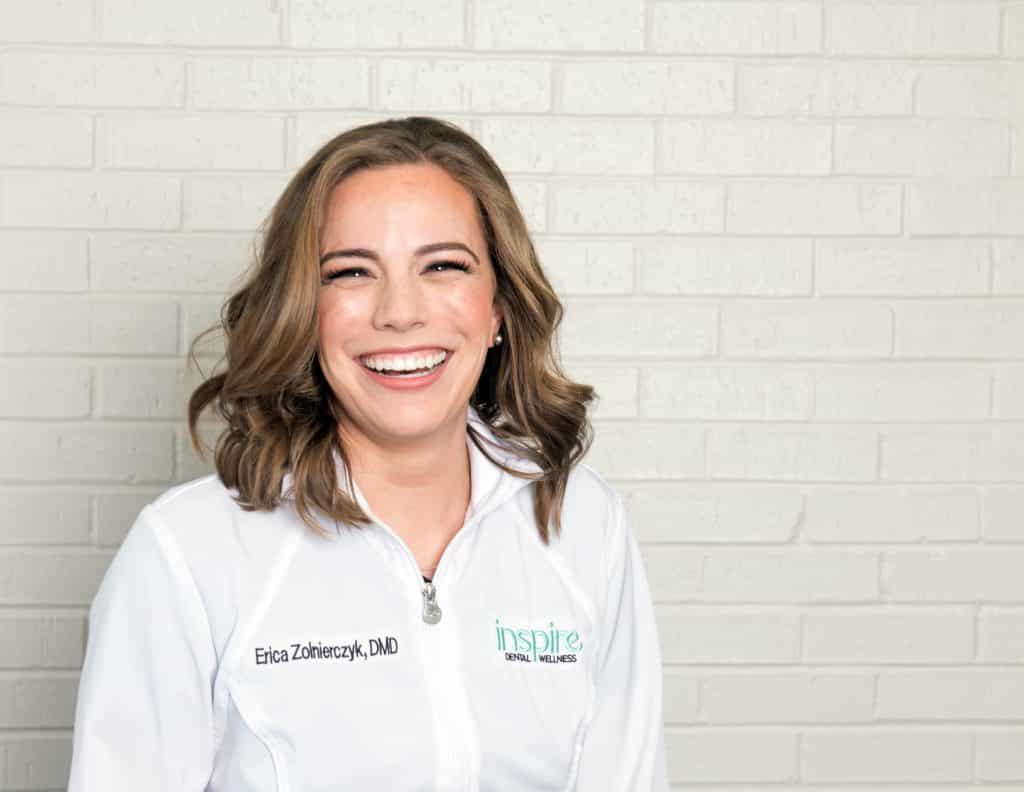 Dr. Erica Zolnierczyk is a Cosmetic Dentist who also practices General Dentistry with a focus on facial and airway development, preventative care, and more. She strongly believes that listening to her patients will enable her to provide them with the best care possible.
In her role as an orthodontist in Orland park, Dr. Erica forms close relationships with each of her patients. She takes her time when consulting with her patients to understand their smile goals. Then, she develops a plan with their goals and healthcare necessities in mind.
Always Continuing Her Education as an Aesthetic Dentist
Dr. Erica completed her undergraduate education at Loyola University Chicago, receiving a Bachelor of Science in Biology, Cum Laude. After completing her Bachelor's degree, Dr. Erica went on to Southern Illinois University School of Dental Medicine where she earned her Doctor of Dental Medicine (DMD) degree in 2011. As a female dentist near Orland Park, she serves the community in many roles as a leading preventative care authority, a lip tie specialist, a frenectomy dentist and much more.
Dr. Erica exceeds the required amount of Continuing Education (CE) required by the State of Illinois, and enjoys remaining at the forefront of dental care for her patients by doing so.   
The State of Illinois requires Dentists to take 48 hours of CE every three years, Dr. Erica has taken over 100 hours in 2020 alone!  Below are some of the CE Dr. Erica has taken over the past few years:
Dr. Erica Zolnierczyk is an active member in multiple organizations:
American Dental Association
Illinois State Dental Society
Chicago Dental Society
Academy of General Dentistry
International Association for Orthodontics
American Academy of Craniofacial Pain
Academy of Laser Dentistry
American Laser Study Club
International Affiliation of Tongue-tie Professionals
International Consortium of Oral Ankylofrenula Professionals
In her free time, Dr. Erica enjoys spending time with her husband, Paul, the one who gave her that long last name! (Pronounced ZOAL-near-check) They have a nine year old French Bulldog, Mini, and a 1 year old French Bulldog named Bruce Wayne. 
During the winter, Dr. Erica heads out to the mountains to snowboard whenever she can. When it's warmer out, Dr. Erica does CrossFit workouts in her garage gym. She also enjoys knitting, reading, Netflix binging, and trying her luck at gardening.
Ready to book an appointment? Book online or call our office today!